Here's a list of 50+ healthy berry recipes! Plus my tips + tricks for berry picking, storing, freezing and more! We're showing you how to use up those summer berries so you never waste them again!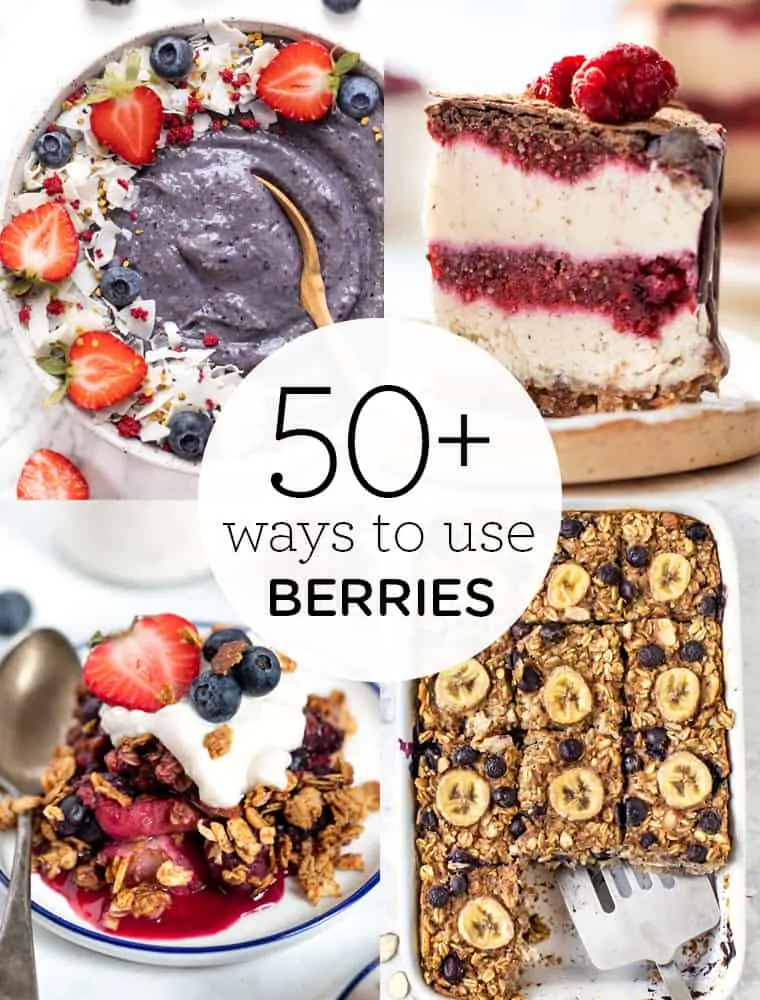 It's summer, and I've got berries on my mind! I absolutely love all kinds of berries – strawberries, blueberries, raspberries, and blackberries all hold a special place in my heart. I look forward to summer all year for those juicy, flavorful berries at the store. While I think breakfast is the first meal that comes to mind when we think of berries, I think berries can be enjoyed at any time of day. Don't get me wrong, I love my oatmeal with fresh berries, but berry desserts might be my latest addiction. And lately, I've been adding fresh berries to all my quinoa salads at lunchtime.
So, today I've rounded up over 50 delicious and healthy recipes that use BERRIES. We've got everything you could ever dream of: homemade muffins, smoothie bowls, fresh salads, donuts, berry crisps & crumbles, brownies, and so much more. I've chosen recipes that are mostly vegan, vegetarian, and gluten-free, so there's something for everyone to love here! If you're a berry fanatic like me, I hope you find lots of healthy recipe inspiration from this guide.
Are Berries Good for You?
Before we dive into all our amazing berry recipes, let's talk about why berries are such an amazing thing to add into your diet.
Berries are incredibly nutritious. Health benefits of berries include:
antioxidants
vitamin-rich
fiber
low sugar (low on the glycemic index)
easy to digest
They're also just absolutely delicious!
How to Pick Berries at the Grocery Store
Berries are a seasonal ingredient and I recommend buying fresh berries only when they're in season. When you're out of season, buying frozen is a great alternative – and many times frozen berries can be used the exact same way.
When you're shopping for berries, keep in mind that they're delicate fruit and can often get damaged in shipping.
Look for berries that are:
bright & colorful
unbruised
don't have mold
look fresh
If they're in a plastic container, don't forget to flip the container upside down!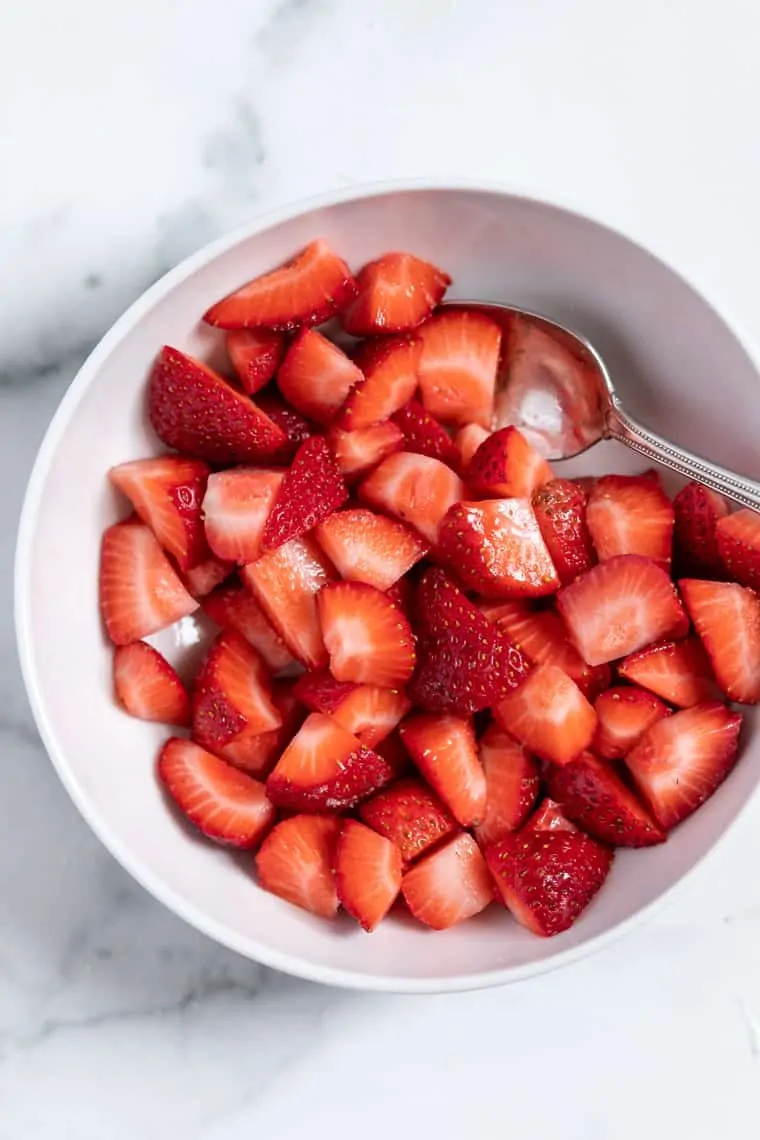 How to Prep + Store Berries
The best way to store and prep your berries is to actually leave them alone. Washing berries and then putting them back into the container causes them to go bad more quickly.
I like to just wash what I'm going to use at the time and leave the others in the container. This post might also help with some additional berry storing tips!
How to Freeze Berries to Use Later!
Bought too many berries or feel like they're going to go bad? No worries – you can freeze them!
The best way to freeze fresh berries is:
wash the berries under cool water in a colander
pat the berries dry with a paper towel
transfer the berries onto a parchment-lined baking sheet
freeze the sheet until berries are frozen solid
Then you can store them in a sealed container/bag and use them in your recipes!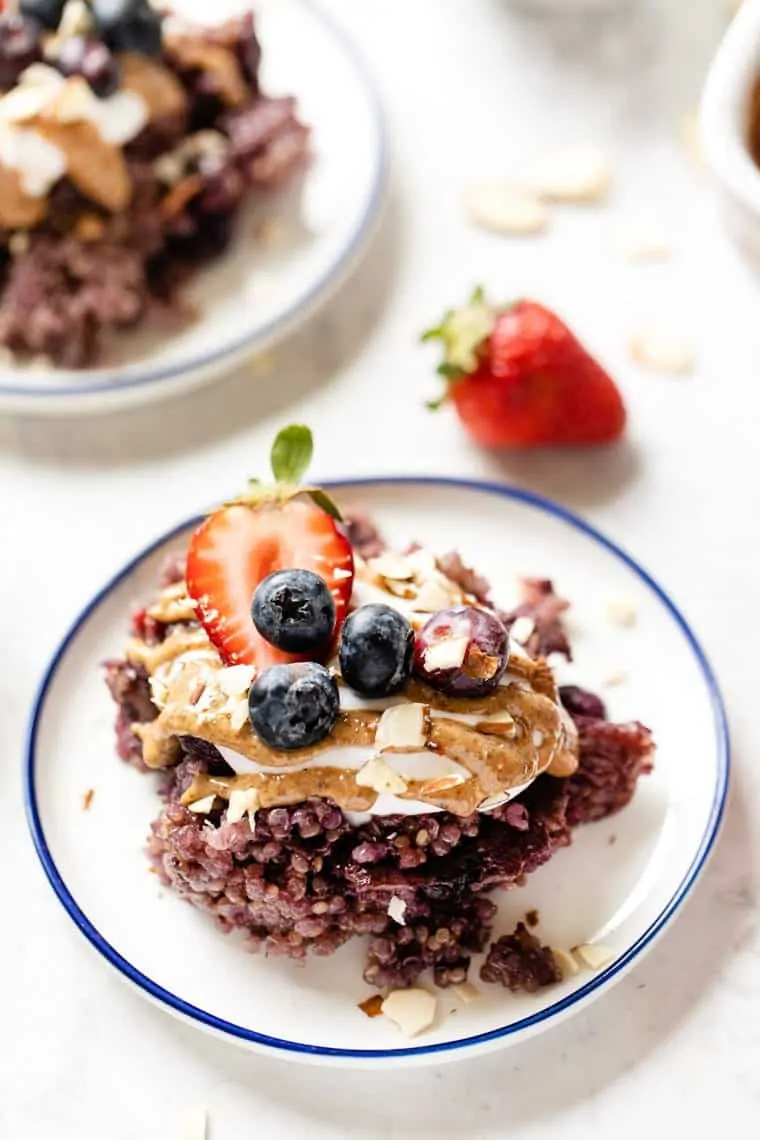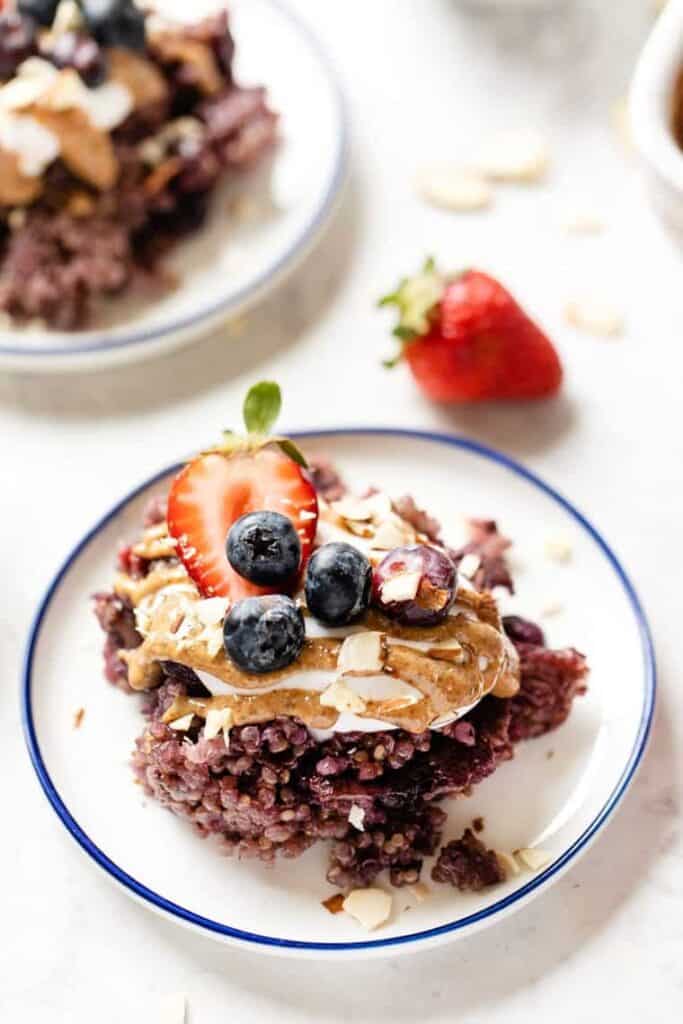 Healthy Berry Breakfast Recipes
---
You're bound to have a fabulous day when you start your morning off with one of these delicious and nourishing breakfast recipes. These healthy ideas are easy to make, fresh and oh so healthy. We've got some brunch crowd-pleasers like French toast and coffee cake, but also some brekkie recipes that are great for meal prep too. And don't worry if you don't see muffins here – that's in the next section!
The Best Berry Breakfast Ideas: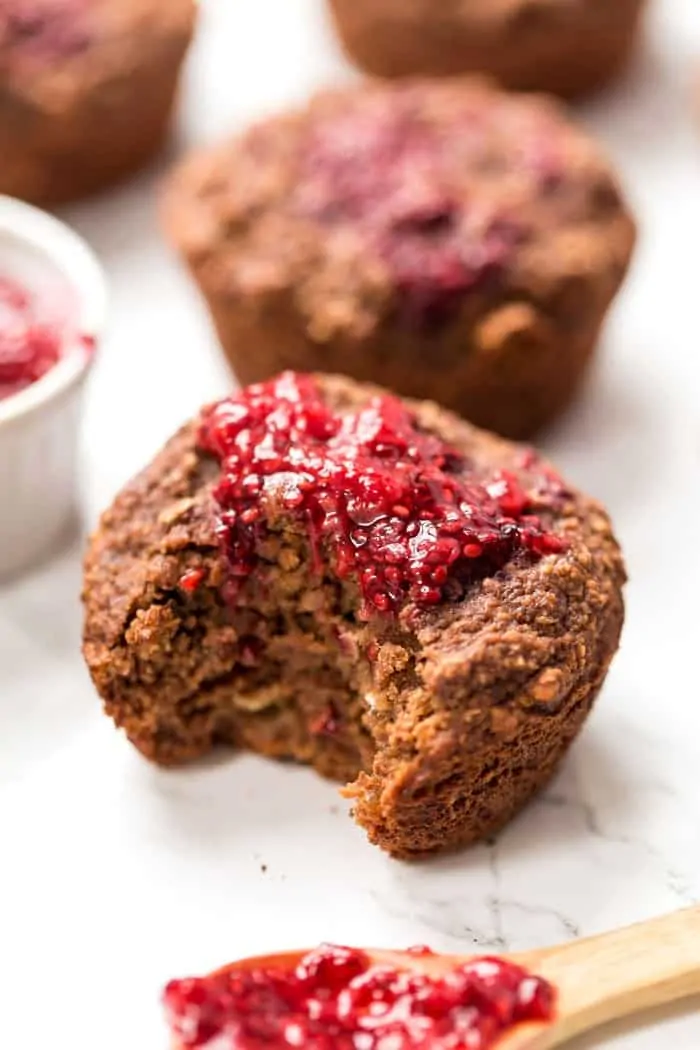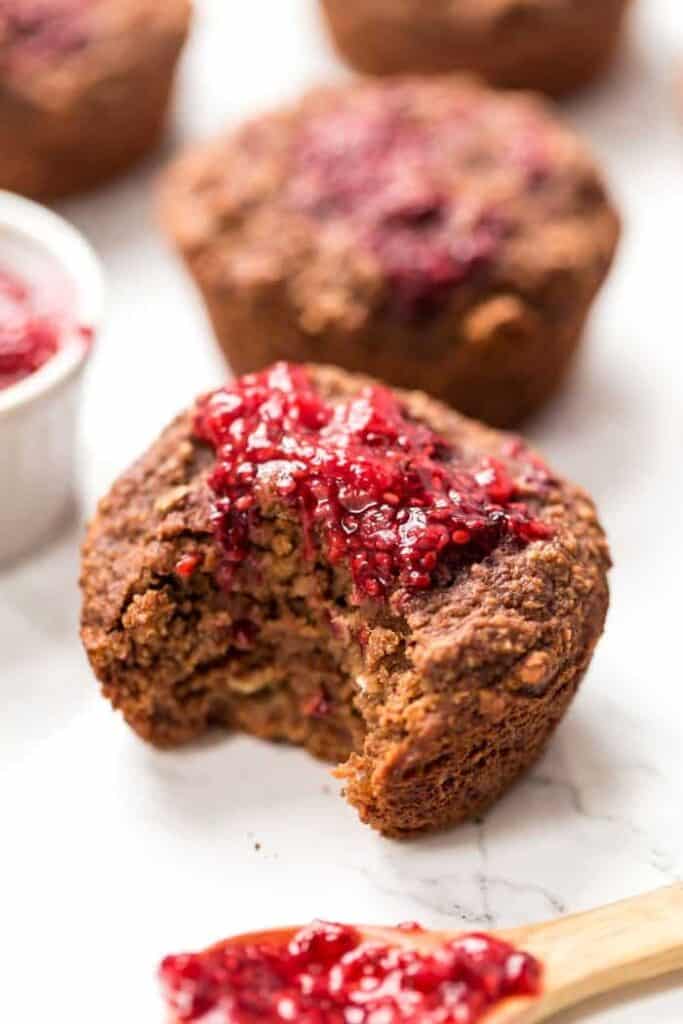 Berry Breads & Muffins
---
If you're not a huge fan of berries but still want to incorporate more fruits into your diet, muffins and breads might be the recipes for you! I love berry muffin recipes because you still get all the flavor and texture from the muffin itself, but with little speckles of fruit throughout. Here are the best simple and delicious bread and muffin recipes that use up your fresh berries. These recipes are great for meal prep or freezing for later!
Homemade Breads & Muffins with Berries: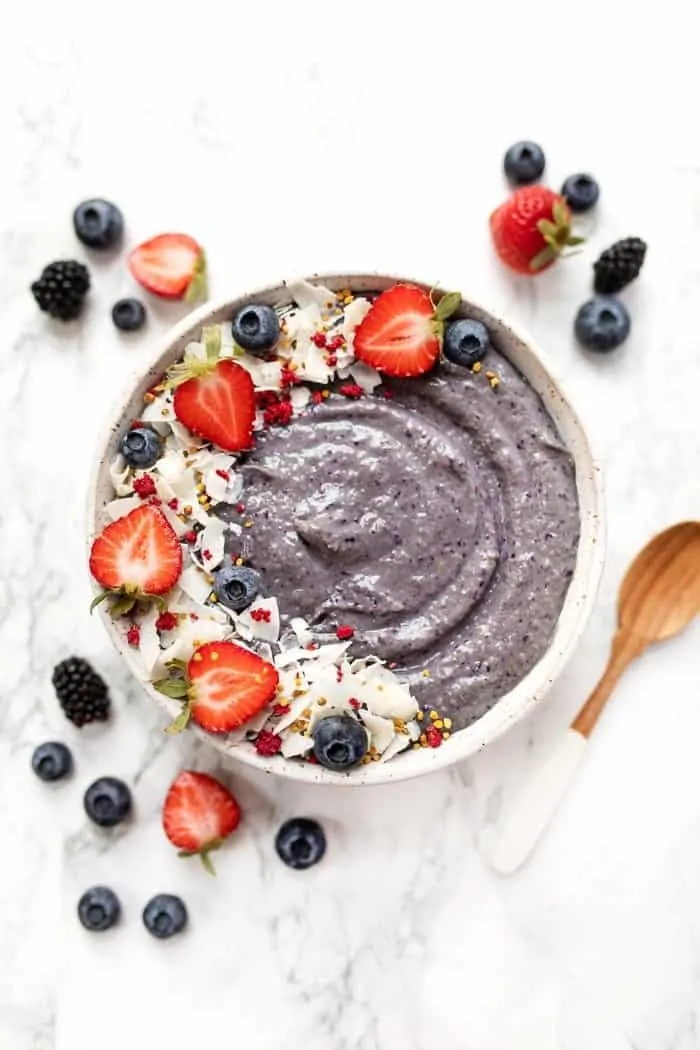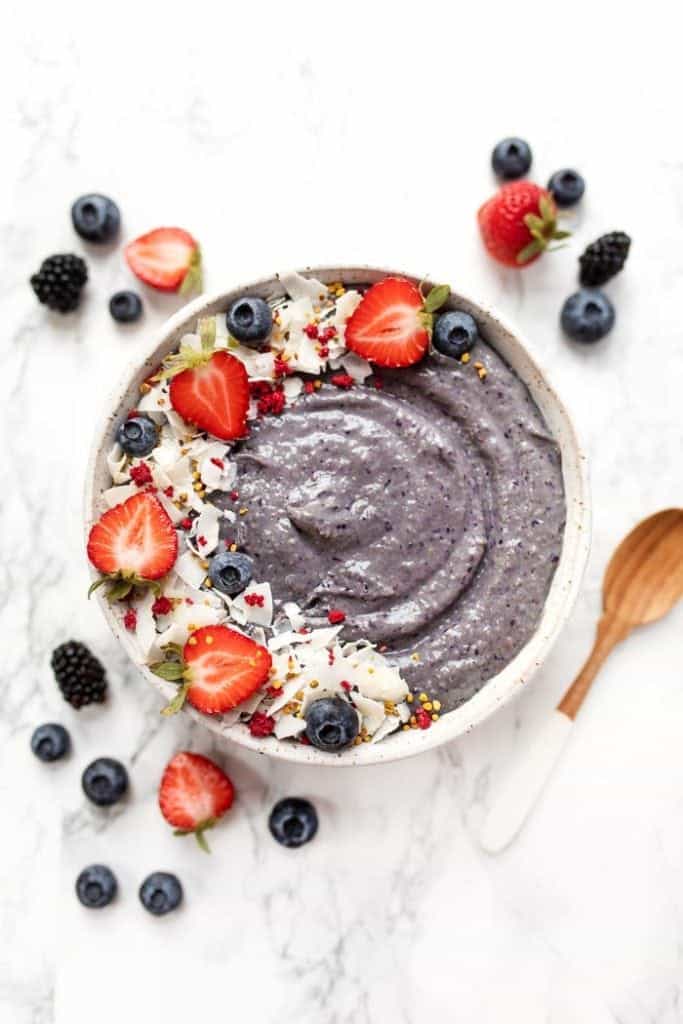 The Best Berry Smoothies
---
Is there anything better than enjoying a refreshing, homemade berry smoothie on a hot summer day? Here are my very favorite berry smoothies and smoothie bowls. These recipes are a great way to start your day, but they're also so delicious I won't blame you if you enjoy one for dessert. Pro tip: add a handful of greens to any berry smoothie recipe for an extra healthy kick!
Healthy Smoothie Recipes with Berries: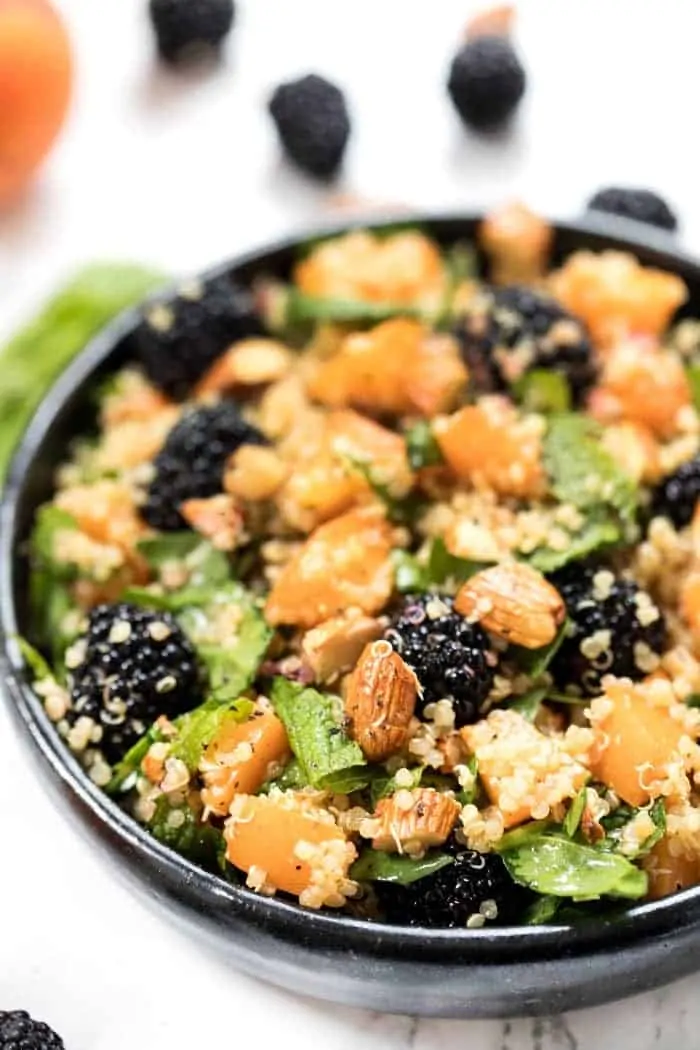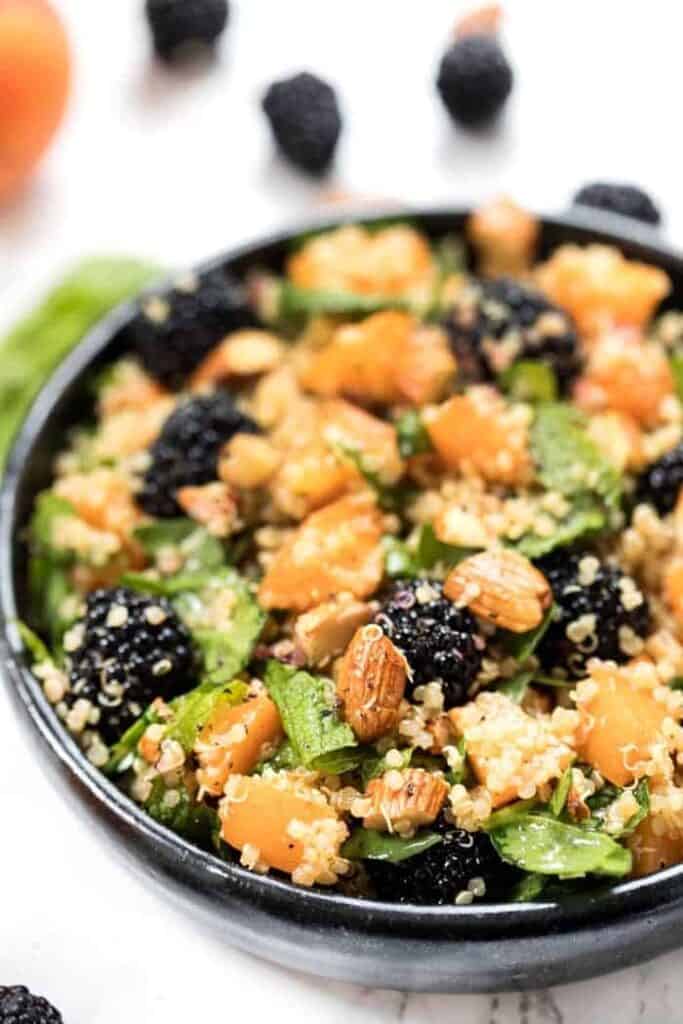 Salads & Savory Berry Recipes
---
Berries aren't just for sweets! Get ready for some delicious salad recipe inspiration. These healthy savory recipes are a perfect way to get some fruits into your meals at lunch or dinner time. We've got endless healthy salad ideas, but also my famous hummus toasts!
Healthy Salad & Savory Recipes with Berries:
Snack Recipes with Berries
---
Need a quick and healthy snack recipe? Here are the best easy and fruity snack recipes to enjoy all year long. With energy bites and protein bars, these snack recipes are perfect for on-the-go. The little ones will love these healthy snack ideas, too!
Fruity Snack Recipes: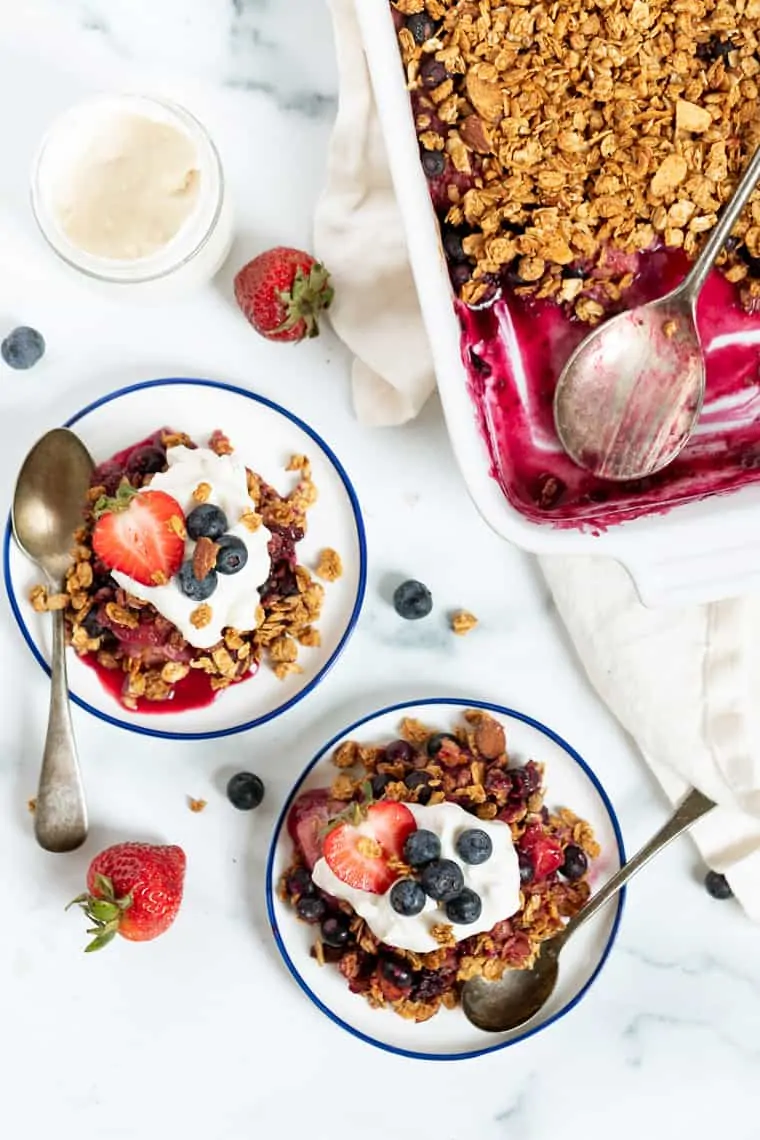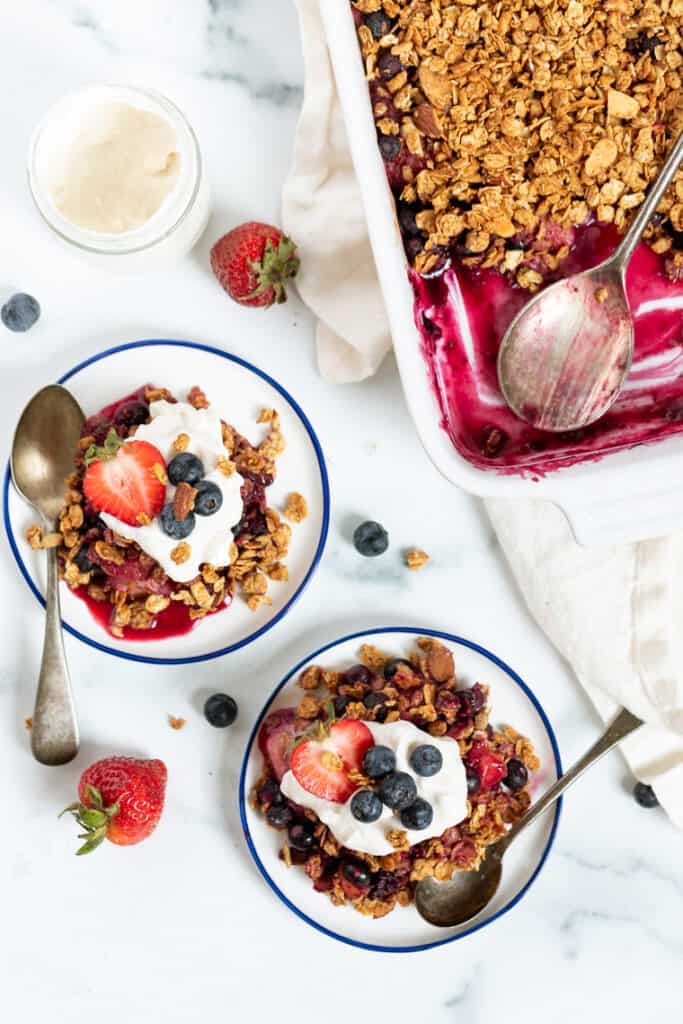 Berry Delicious Desserts
---
See what I did there? 😉 Here are my favorite ways to enjoy berries in dessert form! We've got everything you could possibly think of here from crumbles, bar desserts, cake, cheesecake, brownies mousse and more! The best part about these dessert ideas is that they are made with totally clean, healthy ingredients. The whole family will love these berry dessert recipes!
Healthy Berry Dessert Recipes:
Your Favorite Berry Recipes?
So…what about you!? These are just some of my favorite berry recipes, but I'd love to hear from you. If you have any go-to ways to use berries that we've missed here, let us know in the comments.
⇣ PIN FOR LATER ⇣